AC4's visiting scholars have played an important role in developing our initiatives and continuing to support our core mission of promoting research and practice on peace, conflict, and sustainability.
Learn more about the fascinating work of our previous visiting scholars: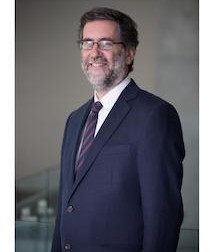 Poonam Arora, Ph.D.
Visiting Scholar (current)
Dr. Poonam Arora is an Associate Professor and in-coming Department Chair in the Management Department at Manhattan College. Her research combines laboratory and field experiments to study the role of social context and relationships in high-conflict situations, such as environmental dilemmas. She conducts game-theoretic experiments in the laboratory, and works with businesses and NGOs in the field to model real world decisions within their social contexts. Dr. Arora's research is funded by the National Science Foundation, and she has published in both psychology and economics journals. Prior to joining academia, Dr. Arora worked as a consultant at McKinsey and Co., and an investment banker at Citi for a total of nine years. She earned her BBA summa cum laude in Business Economics from John Cabot University in Rome, Italy, an MBA from the Kellogg School of Management, Northwestern University, and a Ph.D. in Psychology from Columbia University, where she was an NSF Graduate Fellow.

Hakim M.A. Williams, Ed.D.
Visiting Scholar (2015-2016)
[email protected]
Dr. Williams is Assistant Professor of Africana Studies and Education at Gettysburg College, where he is also a member of the Globalization Studies and Public Policy programs. His research centers on school/structural violence and youth empowerment in Trinidad. During this year, he will begin work on his book and collect data via a critical youth participatory action research project (over a 7-month period in Trinidad). Dr. Williams has a bachelors degree (honors) in Psychology from St. Francis College, Brooklyn, and his master of arts, master of education and doctorate of education from Teachers College, Columbia University in the fields of international educational development and peace education.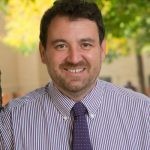 Michael A. Gross
Visiting Scholar (2016)
Dr. Gross is a Professor in the Department of Management at Colorado State University and is the Editor-in-Chief for Negotiation and Conflict Management Research, the 2016 Past Division Chair, Conflict Management Division, Academy of Management, and the 2015 recipient of the Excellence in Teaching Award for the College of Business. He earned his PhD at Arizona State University. His current research interests focus on crying in the workplace, trust and trust repair, conflict and verbal aggression, and personality and abusive supervision. He has published in a variety of journals including Decision Sciences, Journal of Organizational Behavior, Journal of Management Inquiry, the International Journal of Conflict Management, Management Communication Quarterly, Journal of Applied Communication Research, and the Journal of Management Education.  He serves on five the editorial review boards. He teaches negotiation and conflict management at the undergraduate level and in the graduate and executive programs as well as courses in organizational behavior and human resource management.  In addition, he has received numerous awards for excellence in research, teaching and service.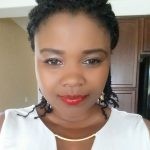 Aline Mugisho
Visiting Scholar (2016)
Aline Mugisho came to AC4 to further her research as a doctoral student at the Willy Brandt School of Public Policy, University of Erfurt. She has a Master's Degree in Migration and Displacement from the African Centre for Migration and Society, Wits University, and a Bachelor in Journalism and Communication. Her research interest includes: Gender, Protection and Community Development, Social Resilience; Public Policy; Politics of Reconstruction in Post-Conflicts; Research Methods in Conflict; Transitional Justice; Migration and Diaspora Dynamics. She has substantive work experience in Southern Africa and Great-Lakes Region of Africa, especially in Democratic Republic of Congo, Post-genocide Rwanda, and Burundi.

Dahlia Simangan
Visiting Scholar (May – August, 2015)
Dahlia came to AC4 as PhD candidate from Australian National University (ANU) to further her dissertation examining how United Nations transitional administrations in Cambodia, Kosovo, and East Timor incorporated local perspectives into their post-conflict rebuilding strategies. Her focus was on four crucial areas according to the rebuilding component of the 2001 Responsibility to Protect (R2P) document: security, justice and reconciliation, development, and good governance. She has returned to ANU to finalize her research.
Shahar Sadeh, M.A.
Visiting Scholar (2012 – 2014)
Shahar traveled to AC4 as a PhD student at Tel Aviv University, in the Porter School of Environmental Studies, researching the interconnectivity between peace and environment, environmental peace building, and environmental peacemaking, peace parks, borders and cross border environmental projects. She is currently serving as Director of the Faculty Engagement Initiative, Israel & International Affairs at the Jewish Community Relations Council.