The CMM Learning Exchange is an annual forum that brings together a diverse community of individuals and groups to focus on and advance individual and collective understanding on communication, as put forth by the Coordinated Management of Meaning (CMM). AC4 supports CMM as a theoretical framework and methodology for addressing issues of violence and conflict, and for fostering peace and sustainability.
CMM is the acronym for "Coordinated Management of Meaning," a phrase that describes what we do when we communicate with each other. … Individual scholars and practitioners, educators and thought leaders, and institutional advocates comprise the core of the [CMM] Institute's supporters, however, the Institute's programs and events are open to everyone.
The 2021 CMM Learning Exchange hosted by the CMM Institute for Personal and Social Evolution, in partnership with Columbia University, includes scholars and practitioners, educators, students and thought leaders, comprising a variety of backgrounds and disciplines.
Fostering interdisciplinary approaches to constructive conflict resolution and peacebuilding, AC4offers fellowship awards to the learning exchange for current graduate students and emerging scholar-practitioners as a way to support innovative work and add diversity to the CMM Learning Exchange. Through this fellowship, graduate students and emerging scholars are supported to participate in the CMM Learning Exchange and become an associate of the CMM Institute for Personal and Social Evolution. This year, the exchange will take place during the Fall of 2021 and the theme will be "When family, work and community merge: Learning and growing from the pandemic experience."
 AC4 will accept three AC4 CMM Fellows who present on projects that address the following topics:
Impact of new forms or patterns of communication on integration of community, work, and family life 
Use of CMM concepts, particularly circular questioning and cosmopolitan communication, to re-imagine greater coherence among members of overlapping or intersecting systems
Opportunities to reconcile previously incommensurate beliefs or worldviews in our emergent "new social reality"
Ways to help children expand their communicative capacities for living in and making better social worlds as they move between home, school, and their future roles
How a more cohesive "better social world" can be created in the future as result of specific areas of learning from the shared global pandemic experience.
Proposals should use the Coordinated Management of Meaning (CMM) theory and can also show resonance with other related bodies of communication theory pertaining to the social construction of reality and social systems. In terms of practical impact, we are particularly interested in proposals that address at least one of these questions:
What can we do now as we take stock and move ahead? 
What can we do for the next generation? Cultivating and nurturing a "cosmopolitan sensibility" in children and teens to help move on from things that have us "stuck"
How might things be different in the future? Imagining the possibilities in the year 2045 as we look back on what we learned during our response to the global pandemic, and how out communication processes evolved (Consider how your proposal might become a part of a personal story or a site for Cosmopolis2045.com )
The learning exchange will be an opportunity to learn more about CMM and the field of conflict resolution, network with professionals in the field, and receive feedback and input on projects. While applicants should have an idea for their project, the purpose of the exchange is to learn and develop ideas further and thus projects do not need to be polished or finished at the time of the exchange. Fellows will receive a $500 honorarium for their participation in the exchange. The fellowship application deadline is May 17rd, 2021 at 11:59 PM EST. 

Learn more about the application process and eligibility here.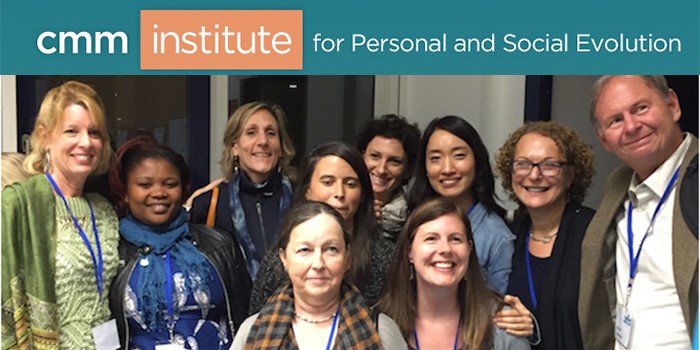 "The Coordinated Management of Meaning (CMM) framework does not only offer a new theoretical approach to understanding communication. It can help us understand how communication can be important for social and political emancipation."
-Wilfried Zoungrana, 2016 Fellow