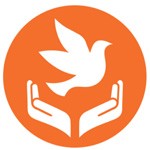 Our Program
The Women, Peace and Security Program ran from 2016-2022, and was led by Program Executive Director Leymah Gbowee and Program Director Mikaela Luttrell-Rowland. The WPS program was designed and set up as a pilot program, with two years of listening tours from grassroots women activists from around the globe and a three-year pilot fellowship program working directly with women changemakers--with two cohorts from across Africa, and one within the United States.
The WPS program expresses deep appreciation to all partners, supporters and changemakers who supported the program's mission and vision. 
"Dreaming and actualizing the WPS program over the years has been one of the most memorable experiences of my career. I am so proud of the level of outstanding work done by the brilliant group of global changemakers in our program. I believe without a doubt that the effects of the program are already being felt by thousands. The core of the work is, and has always been, our collective humanity." – Leymah Gbowee, Executive Program Director, WPS program 
To follow the future work of Nobel Laureate Leymah Gbowee, please see her social media presence:- Facebook, Twitter, Instagram
---
[1] The Women, Peace, and Security team uses the term "woman" to describe any individual who self-identifies as a woman, including but not limited to cisgender and transgender individuals.
April 27, 2021
The Women, Peace, and Security Program has published a new peer-reviewed article in Agenda, entitled "Shaping policy, sustaining peace: Intergenerational activism in the policy ecosystem."
March 30, 2021
The Women, Peace, and Security Program published a report on transnational solidarity across five African women's organizations, highlighting the deep commitments in grassroots women's peace work across a range of countries and contexts.
Partners and Affiliates