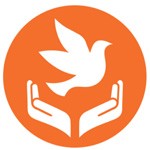 Our Program
The mission of the Earth Institute's Women, Peace and Security (WPS) program is to contribute to greater global and regional understanding of the diverse roles women play to successfully influence sustainable peace and promote human security through everyday activism.[1] Through education, public service and research, the WPS program advances visibility and knowledge exchange among women peace builders and practitioners – domestically and internationally – and disseminates lessons learned from their experiences. The three key goals of the WPS program reflect a commitment to producing real-world impacts through education and research:
Visibility: To increase the visibility of grassroots women peace builders as experts without increasing risk.
Education: To expand and transform the approach to women, peace and security at Columbia, the UN and beyond.
Research: To document, foster and forward innovative and participatory women, peace and security research, policies and practices.
---
[1] The Women, Peace, and Security team uses the term "woman" to describe any individual who self-identifies as a woman, including but not limited to cisgender and transgender individuals.
April 27, 2021
The Women, Peace, and Security Program has published a new peer-reviewed article in Agenda, entitled "Shaping policy, sustaining peace: Intergenerational activism in the policy ecosystem."
March 30, 2021
The Women, Peace, and Security Program published a report on transnational solidarity across five African women's organizations, highlighting the deep commitments in grassroots women's peace work across a range of countries and contexts.
Partners and Affiliates